McBride Signs For Arcane Women's Team
Rachel McBride has signed for the Arcane Women's Team with immediate effect . The former Omagh Wheelers rider is the latest addition to an exciting new line-up  that will see ACT start the new season with fourteen Women racing with the Ram.
McBride will be in action in early January where she will represent a Women's Cycling Ireland Team at the ACT International Omnium at Manchester Velodrome alongside nine of her new Arcane Team-mates
Rachel will compete on both Road & Track, and will also be our first CycloCross competitor.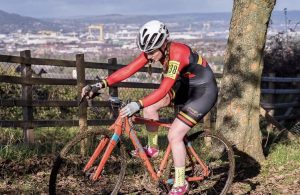 "My name is Rachel McBride and I'm 18 years old. I come from Omagh in County Tyrone where I began cycling in 2016 with my local club Omagh Wheelers.
I now compete in both Road, Track and Cyclocross. I am delighted to have joined Arcane Women's Team for 2020 and to have the opportunity to race and train with such an experienced team.
I'm excited for the year of racing, learning, hard work and fun which lies ahead !"