Exciting New Lineup For Arcane Women's Team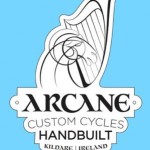 Arcane Women's Team have moved quickly to fill their Team Roster for 2020. After injuries etc. to some of our key riders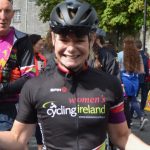 in 2019, we were lucky to sign Nikki Taggart mid season after  a recommendation from her club Marble City.
Nikki hit the road spinning, racking up some sprint wins in Corkagh Park, and earning selection to the Women's Cycling Ireland Teams for both the Tour Of Omagh & Rás na mBan.
Taggart finished the season with an Irish National Medal leading our Team Pursuit, Click the Following Article.
Team to National Silver.
Elizabeth Kent
and
Jennifer Huston
soon followed Nikki to the Arcane Women's set-up. Both riders will be riding their first ever racing season, but they have already proven strong additions during performance testing and Track
training.
Kent is from a background of horse riding, cycling is a relatively new sport for her. Before 2018 her cycling adventures involved a daily commute, an occasional sportive and a spin with friends and family on a sunny day. She is grateful to have the opportunity to learn and train with a group of female cyclists who share the same passion for cycling her,  and she is looking forward to the hard work, learning curves and all the fun that will come in 2020 with the Arcane Women's Cycling Team.
Jenny Huston
started cycling with Marble City Cyclers in Kilkenny in May 2018, and she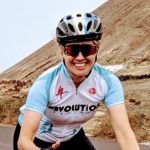 has been hooked from the first spin!
She is now rarely off the bike with training, Sportives and cycling holidays
"I'm honoured and delighted to be joining the Arcane Women's Team and look forward to an exciting year of racing ahead!  My ambition is to compete in Rás na mBan! , A hundred years ago my great-grandfather Billy Campbell was winning National GAA cycling medals. Three generations later the racing bug has resurfaced with a fiery passion!"
Angela Hoare
is a well known rider on the Irish Cycling scene, and one we tried to sign more than once. ACT were delighted when she transferred her racing licence to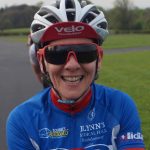 compete with us for 2020.
Angela has already represented us in the Track National championships putting in a solid performance for the Team.
ACT now have 12 Women intending to compete on Road & Track in 2020