Zaidan has Epic Start To The Season.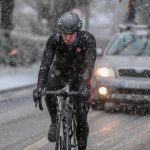 Arcane Cycling Teams Darragh Zaidan finished 2nd the Cycleways Cup on Sunday (03/03/19) in terrible conditions of Rain & Snow, The former Irish International was only denied the win when he punctured with 3km to go.
On a day for hard men, the current Irish National Scratch Race, National Madison & Leinster Track Champion showed he still has no problem switching between disciplines.
In his own words:
"That was an epic day out. Instigator of the chase which became the break after 12km. Break whittled down to 2 riders with just over 30km left to race. Feeling good and waiting to launch my bid for the win & disaster strikes with 3km to go. Hung on for 2nd place but I was honestly just happy to be off the bike and warm again"
Darragh's ACT team-mate Andre Grennell, finished in a chasing break to take 7th prize on a day that saw few finishers.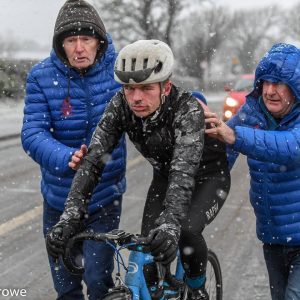 It has been a good start to the season for the Arcane Cycling Team, a big thank you to all our support team for helping the riders in terrible conditions .
Pictures by Sean Rowe