Two More New Signings For ACT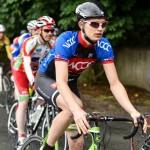 Monahon & Walsh Sign For Arcane Cycling Team,
Arcane CT have made two more important signings for the 2017 season.
Sean Walsh and Michael Monahon will compete on both Road & Track in the Arcane colours.
Walsh has had an excellent debut season for Clondalkin CC , quickly moving up through the A3 ranks , and ending the season with 2nd prize in the Kilmessan GP.
Sean has ambitions on the track , and has hopes of riding the Team Pursuit National Championships on our new young Elite Team.
Walsh will join his new Team in January.
Naas Triathlete Michael Monahon will join the new Team Pursuit set-up.
Monahan will also compete in some Road events ,
The Cat 1 Triatlete will continue to focus on the Super Series when not on the bike for ACT.
ACT coaches were delighted to secure the two young Senior riders for 2017 , and are hoping to add one more Elite Male , and two Elite Women before January.
Please send applications to any member of the current team / Riders must have ambitions on both Road & Track .
Photos by Damien Jackson / Sean Rowe