Introducing Nicola McLaughlin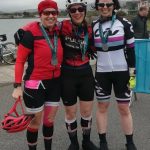 "I am 36 and I  am  relatively ' new' to cycling , I started cycling after joining a triathlon club (Pulse) at the start of 2018. Before that I played rugby,Aussie Rules football.
Swimming, running and the gym were my main activities.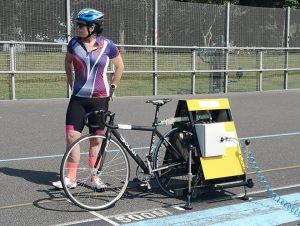 My cycling has been triathlon based and training across the 3 disciplines takes alot of time and cycling would have been my weaker discipline, however I really started to enjoy my cycling more.
I would consider myself more of an endurance cyclist ' per say' having done Ironman 70.3 and Wicklow 200.
I enjoy the longer spins  and stopping for a coffee up the Sally Gap but I am ready for a challenge and want to focus and improve my bike this year in terms of fitness and bike handling.
I did the Corkagh Park  Tuesday night race series  last year and this summer, and seeing the fitness and strength of the ladies taking part really inspired me, especially Elizabeth (Kent)  and hearing  about her  journey into racing and the Arcane women's team.
In terms of goals,  I guess I'm looking forward  to seeing how my training in triathlon will transfer  across to racing, and  training harder and smarter  to be stronger on the bike  and increase my confidence"